This meeting is on Tuesday, May 6th at 7pm at the
Rush Park Auditorium
3001 Blume Drive, Los Alamitos, CA
From our meeting on February 20, 2014, we had Andy Whallon, a candidate for the 47th Congressional District (on the left), and Robert Tyler, who presented his case on how the K-12 Schools are being hijacked by the liberal establishment.
CLICK HERE
to link to Congressman Trey Gowdy's Speech about the lack of constitutional ethics from our current President.
The 405-605 Tea Party Patriots believe in the prudent exercise of our Constitutional government. All our meetings are held at Rush Park Auditorium, 3001 Blume Drive, Los Alamitos, CA. Click on the map below to enlarge the image:
March 20, 2014

7:00pm
Rush Park Auditorium.
3001 Blume Dr. Los Alamitos, 90720
Rossmoor.
"What is happening in our Schools?"
You
will
be
informed
of the
dangers
that
have
infiltrated
the
public
school
system
in
the last few
years
and
the
positive
actions that parents,
students,
and
teachers can take
to
counter
this
agenda
in
the
schools.
March 20,
2014 Speaker:
Robert Tyler Esq.
Robert Tyler, General Counsel
Since passing the California Bar in 1995, Robert has practiced constitutional law and has been instrumental in the furtherance of religious liberty through the prosecution of numerous religious liberty lawsuits.

In 2002, Robert opened Alliance Defense Fund's (ADF) first regional office.

In 2005, he founded Advocates for Faith and Freedom. Robert has been featured in American Lawyer and The Daily Journal, two prominent trade magazines.

On numerous occasions, Robert has been called on to comment and be interviewed by local, national, and international media outlets.

He has been a featured guest on Fox News, MSNBC, and PBS.

Advocates for Faith & Freedom is a non-profit law firm dedicated to protecting our religious liberty in the courts.
Our mission
is to engage in cases that will uphold our religious liberty and America's heritage and to educate Americans about our fundamental constitutional rights. We recognize that America
was founded on Judeo-Christian principles.
In today's culture, that foundation is slowly being eroded by legal challenges to the family structure, religious freedom, basic property rights, and parental rights, and by other court decisions that have created a society increasingly devoid of the message and influence of God.
Andy Whallon for Congress 47th District.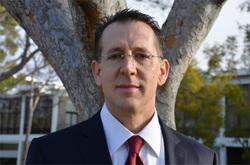 Are you concerned about the direction our country is taking. Do you feel that we are on the 'wrong track?'
Do you know someone who has lost their job and can't find a new one? Do you know a recent graduate who can't start a career?
Has your health insurance been cancelled? Are you worried that Obamacare may cause your employer to drop health insurance altogether, and that you'll have to get an Obamacare policy with its higher premiums, higher deductibles, and fewer choices?
How do you feel knowing the government may be recording all of your phone calls, reading all of your emails, and tracking all of your internet usage?
The essential idea of my campaign is this: your life is your own.
As your representative, this will be my fundamental governing principle. I will be on your side against elected officials and bureaucrats who do not respect your family, your work, your choices, or your life.
America was, ought to be, and can be again, the freest country on earth, a place of overflowing opportunities, a place where you can peacefully build your life, pursue your values, and live according to your own judgement the way you see fit, whether or not the government or your neighbor or anyone agrees.